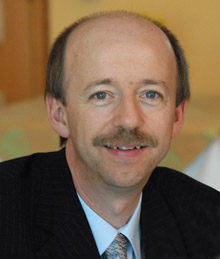 Paul Diederich
Research associate of the
National Natural History Museum
25, rue Munster
L-2160 Luxembourg
Research
Taxonomy and phylogeny of lichens and lichenicolous fungi.
Lichen checklist and distribution atlas from Belgium, Luxembourg and northern France.
Websites
Selected Publications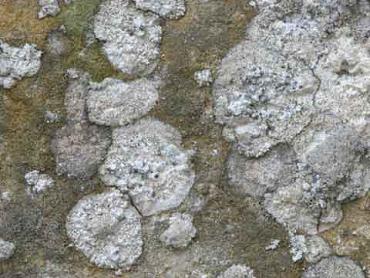 Diederich, P. (1996) The lichenicolous heterobasidiomycetes. Bibliotheca Lichenologica 61: 198 pp.
Ertz, D., C. Christnach, M. Wedin & P. Diederich (2005) A world monograph of the genus Plectocarpon (Roccellaceae, Arthoniales). Bibliotheca Lichenologica 91: 155 pp.
Diederich, P., M. Zhurbenko & J. Etayo (2002) The lichenicolous species of Odontotrema (syn. Lethariicola) (Ascomycota, Ostropales). Lichenologist 34: 479-501.
Diederich, P. & J. Etayo (2000) A synopsis of the genera Skyttea, Llimoniella and Rhymbocarpus (lichenicolous Ascomycota, Leotiales). Lichenologist 32: 423-485.
Diederich, P. & E. Sérusiaux (2000) The lichens and lichenicolous fungi of Belgium and Luxembourg. An annotated checklist. Musée national d'histoire naturelle, Luxembourg, 208 pp.
Sérusiaux, E., P. Diederich & J. Lambinon (2004) Les macrolichens de Belgique, du Luxembourg et du nord de la France. Clés de détermination. Ferrantia 40: 188 pp.
Nash III, T. H., B. D. Ryan, P. Diederich, C. Gries & F. Bungartz (2004) Lichen Flora of the Greater Sonoran Desert Region. Vol. 2. Arizona State University, 742 pp.
Aptroot, A., P. Diederich, E. Sérusiaux & H. Sipman (1997) Lichens and lichenicolous fungi from New Guinea. Bibliotheca Lichenologica 64: 220 pp.
Lawrey, J. D. & P. Diederich (2003) Lichenicolous fungi: interactions, evolution and biodiversity. The Bryologist 106: 80-120.
Ertz, D, J. D. Lawrey, R. S. Common & P. Diederich (2013). Molecular data resolve a new order of Arthoniomycetes sister to the primarily lichenized Arthoniales and composed of black yeasts, lichenicolous and rock-inhabiting species. Fungal Diversity DOI 10.1007/s13225-013-0250-9.
Diederich, P., D. Ertz, J. D. Lawrey, M. Sikaroodi & W. A. Untereiner (2013) Molecular data place the hyphomycetous lichenicolous genus Sclerococcum close to Dactylospora (Eurotiomycetes) and S. parmeliae in Cladophialophora (Chaetothyriales). Fungal Diversity 58: 61–72.
Diederich, P., J. D. Lawrey, M. Sikaroodi, P. van den Boom & D. Ertz (2012) Briancoppinsia, a new coelomycetous genus of Arthoniaceae (Arthoniales) for the lichenicolous Phoma cytospora, with a key to this and similar taxa. Fungal Diversity 52: 1–12.
Diederich, P., J. D. Lawrey, M. Sikaroodi & P. M. Gillevet (2011) A new lichenicolous teleomorph is related to plant pathogens in Laetisaria and Limonomyces (Basidiomycota, Corticiales). Mycologia 103: 525–533.
Diederich, P. & J. Lawrey (2007) New lichenicolous, muscicolous, corticolous and lignicolous taxa of Burgoa s. l. and Marchandiomyces s. l. (anamorphic Basidiomycota), a new genus for Omphalina foliacea, and a catalogue and a key to the non-lichenized, bulbilliferous basidiomycetes. Mycological Progress 6: 61-80.